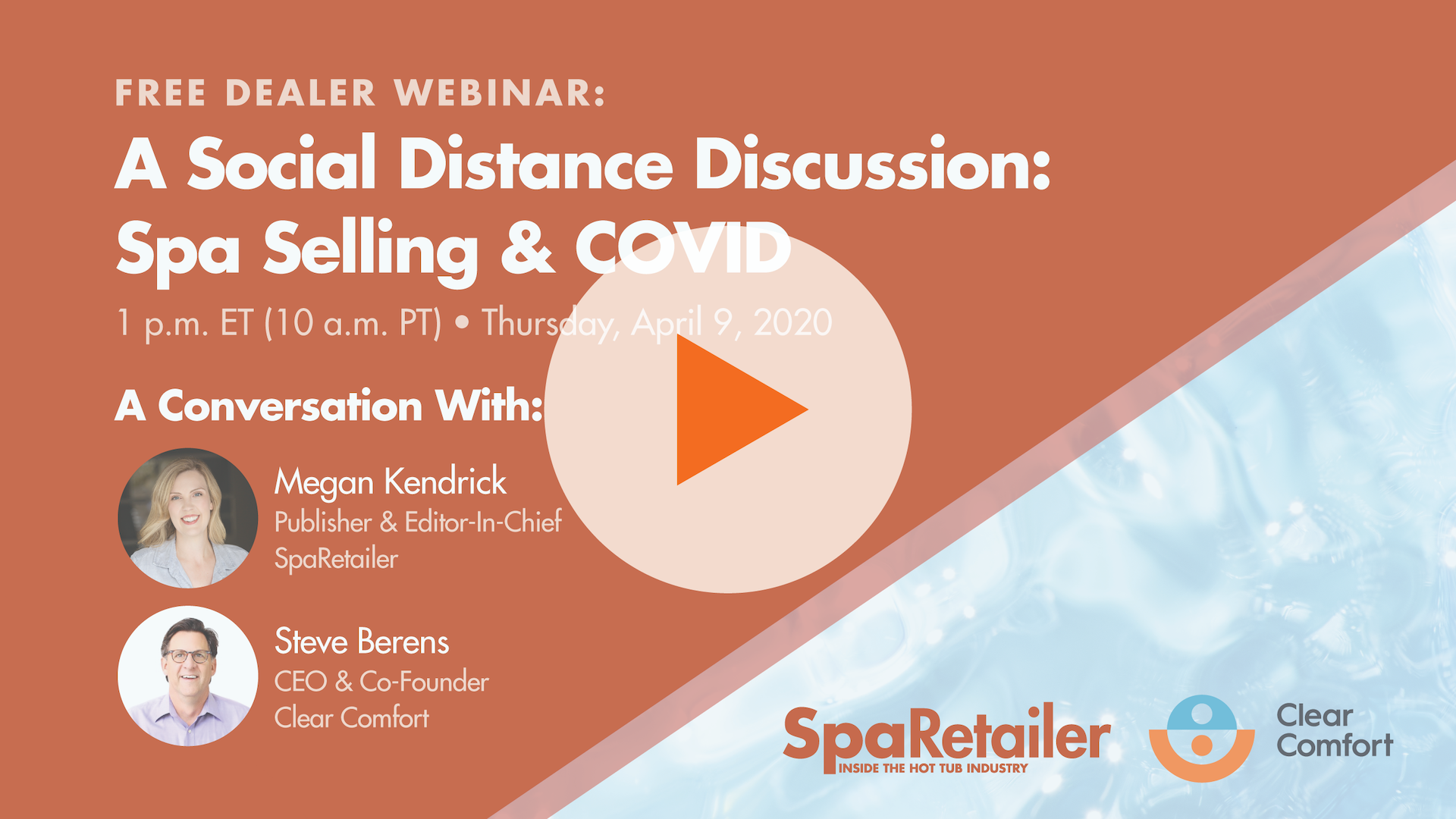 These are uncertain times, and most spa dealers are overwhelmed trying to figure out how they can maintain and gain business. In this webinar, Megan Kendrick, Editor-In-Chief of SpaRetailer, and Steve Berens, CEO of Clear Comfort, will discuss and share the best ways to communicate with, sell to and serve your customers in this time. This webinar will provide customer insights and practical tips that will help you, your employees and your business grow in this current environment.
In this webinar, we will discuss:
The technologies (both new and existing) that will help turn leads into sales

How to sell spas and upgrades virtually (and train your staff)

The best ways to talk to and provide assurance to spa buyers

How to sell experience over features How to retain your employees in these uncertain times
Interested in Clear Comfort?
Have questions or want to learn more about Clear Comfort's AOP pool & spa sanitation systems? Contact us today to request the information you want.