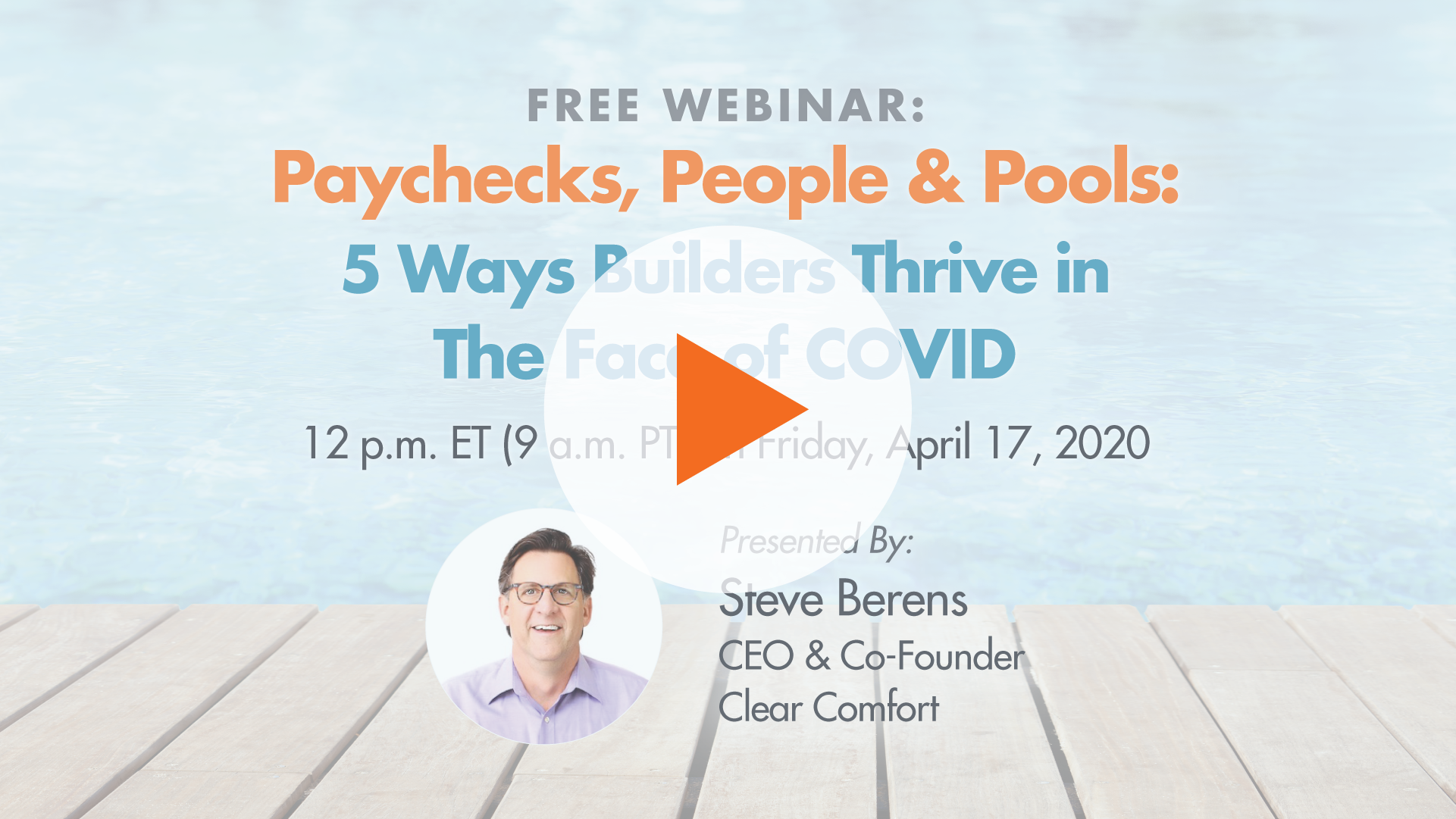 Even when you are social distancing, your business shouldn't be stuck at home. These are challenging times, but many nimble pool builders are finding ways to move forward and connect with customers. We will explore and answer your questions about 5 new opportunities that can help your pool business rise to the challenge.
In this webinar, we will help you understand:
Why 2020 is not 2008

How to invest in your business and staff with the PPP from SBA

How the leading builders are growing their pipelines

How to shift to renovations and smaller projects

How to recover stronger and faster
Interested in Clear Comfort?
Have questions or want to learn more about Clear Comfort's AOP pool & spa sanitation systems? Contact us today to request the information you want.