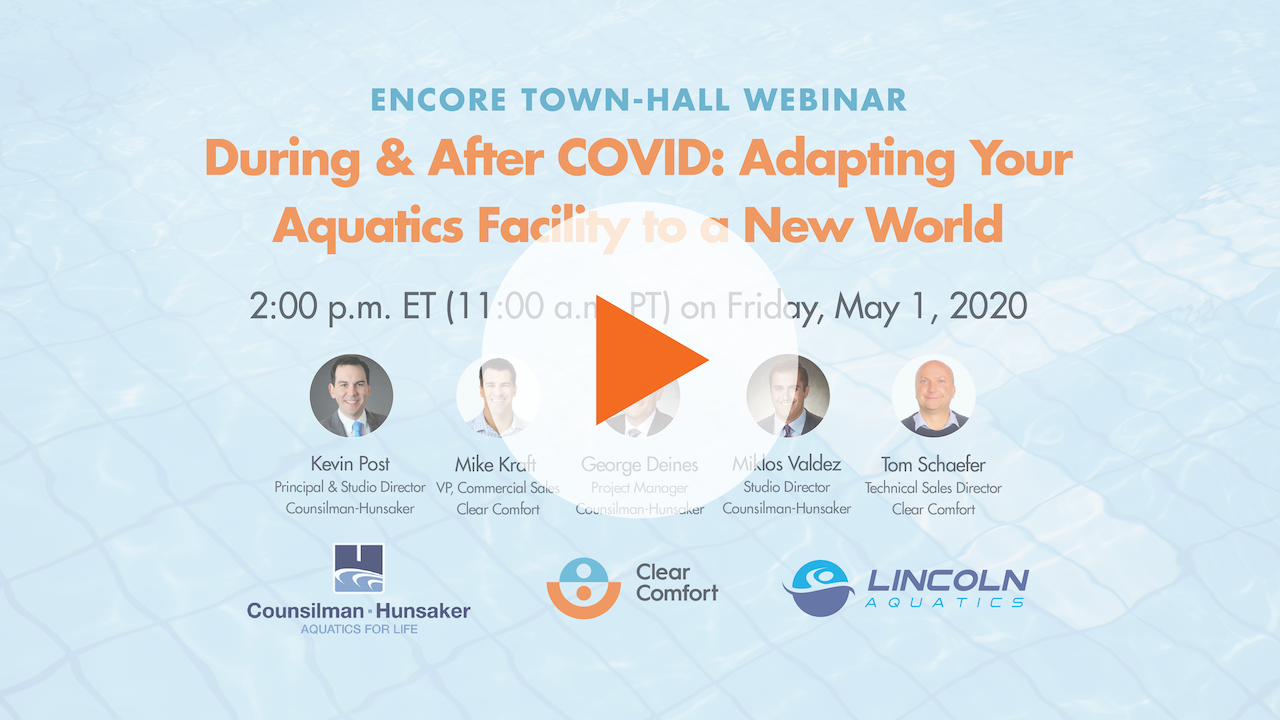 Due to the overwhelming interest in our previous webinar, we've invited back Kevin Post along with a panel of aquatic industry experts to answer your questions in our town-hall webinar.
As aquatics facilities and business remain closed to mitigate the coronavirus outbreak, society is undergoing a permanent change. The change presents an opportunity to prepare for the new status quo that will emerge upon re-opening. Aquatics facilities can upgrade their operations and water care practices, find creative ways to generate revenue, and improve how they communicate and build trust with patrons. This webinar addresses the ways in which recreational aquatics facilities can improve their operations and adapt to new changes in societal norms.
In this town-hall webinar, we will elaborate on ways to help you:
Identify the best ways to maintain your water and equipment according to your facility's needs

Understand how to lower operational costs during and after closure
Learn how to improve messaging and build trust with staff, patrons and community members

Determine how to prepare for reopening facilities in a way that encourages patrons to feel safe

Discuss ways to prepare for unexpected outcomes upon reopening facilities
How can I get Clear Comfort?
Find a dealer or pool service provider in your area that carries Clear Comfort's pool & spa sanitation systems.